A guided citytour to Klimt's masterpieces  in Vienna
There are many traces of Gustav Klimt's work in Vienna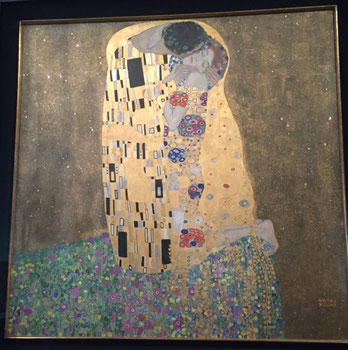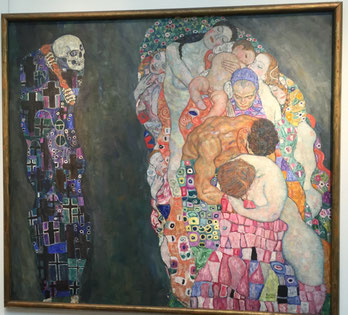 Gustav Klimt is one of the best known sons of Vienna and amongst the most famous painters in the world.
Klimt's masterpieces can be found in various collections all over the world but the largest number of his paintings are to be seen at the Belvedere Museum in Vienna.
Yet this is not the only place in Vienna to see his works, at the Vienna Secession one can marvel Klimt's Beethoven freeze and at the Leopold Museum one learns even more about his work and life.
Also the Albertina exhibits some of the master's drawings.
Klimt's early works in Vienna are decorative paintings at the halls of the National Theater and of the Fine Arts Museum.
Fans of Klimt can now also visit his last studio in Vienna, located in the 13th district of the city, not too far from the former Habsburg's summer residence, Schönbrunn.
Even though it was somehow changed after Klimt's death, one can still feel the spirit of the great master!
Viennaforyou.com is more than happy to arrange a guided city tour for you to see some of the above mentioned places!
Yours, Renate Bauer